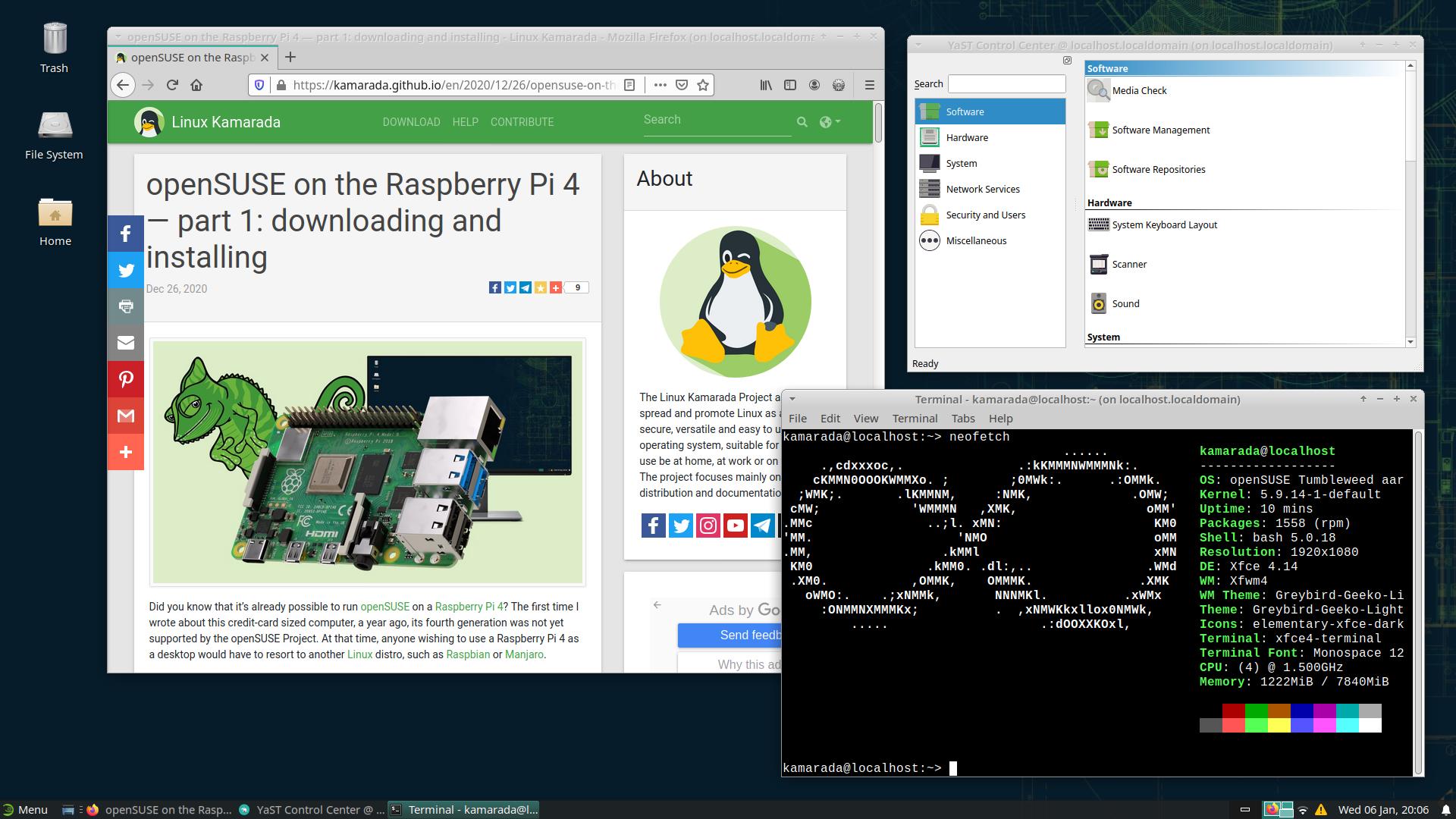 On the previous post, we booted our Raspberry Pi 4 with an openSUSE image. Unlike Raspbian, openSUSE doesn't show us a first-time configuration wizard. So, let's see what are the first things we need to set up on our Raspberry Pi with openSUSE so that it's really ready for everyday tasks.If you landed here without...
Comments
Read more ›
Have you seen the ad that should be here?
It seems like you're using an ad blocker. But we depend on advertising to keep creating quality content for you to enjoy for free. If you enjoy our content, please support our website by disabling your ad blocker. Alternatively, if you come here often, please consider
making a donation
.