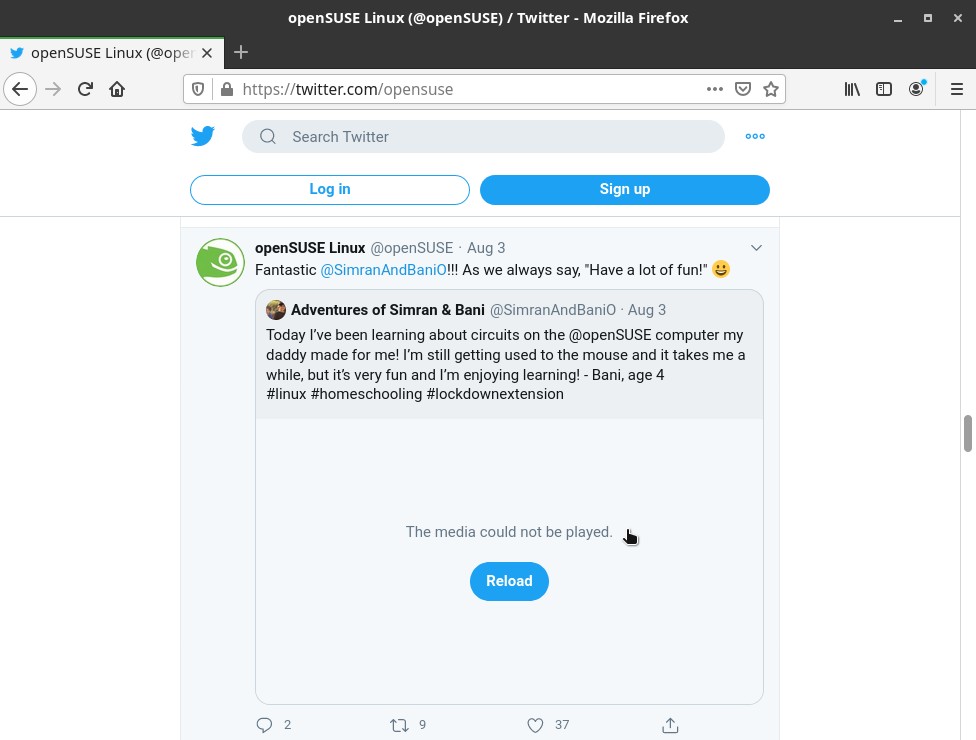 If you use either Mozilla Firefox or Chromium, web browsers that come out-of-the-box with Linux Kamarada 15.2 RC, you may have come across a video that they can't play. Error messages vary from site to site. Here are some examples:Twitter: The media could not be played.Facebook: Something Went Wrong. We're having trouble playing this video.To...
Comments
Read more ›
Have you seen the ad that should be here?
It seems like you're using an ad blocker. But we depend on advertising to keep creating quality content for you to enjoy for free. If you enjoy our content, please support our website by disabling your ad blocker. Alternatively, if you come here often, please consider
making a donation
.